MANILA, Philippines, October 20 2021 - /PR Station/ -
Filants Inc. has renewed PR Station, the press release distribution service in the Philippines.
A company, organization or individual can post a press release in our system for just P1,000 only. With our connection with the media, there would be a big possibility for your release to be reached by a lot of people.
■What is PR Station?
When you have something you want to announce and be heard by a lot of people, what do you usually do?
SNS? It is hard unless you have millions of followers. Advertisement? It is very expensive. Sending PDF press release to the media? Takes too much time and we usually don't have much connection with them.
PR Station is here to solve all of those issues! We at PR station provides a connection between you and the media through our platform.

Publishing press release has benefits other than getting notified and featured by media.
It will be published in web, all the people around the world can see your release.
Posing in PR Station also has these benefits:
be found by potential companies for the partnership
be contacted by the investor
be shared in SNS
be seen in search result
■How it works?
There are only 3 steps for posting press release in PR Station.
Register your company with PIC information in registration form
Login and write your press release in the dashboard

Publish your press release (P1,000 each)
Your press release will be sent to the registered media, and the people who visits PR Station will also see it.
Here's a sample look on how you can create a press release article on our site.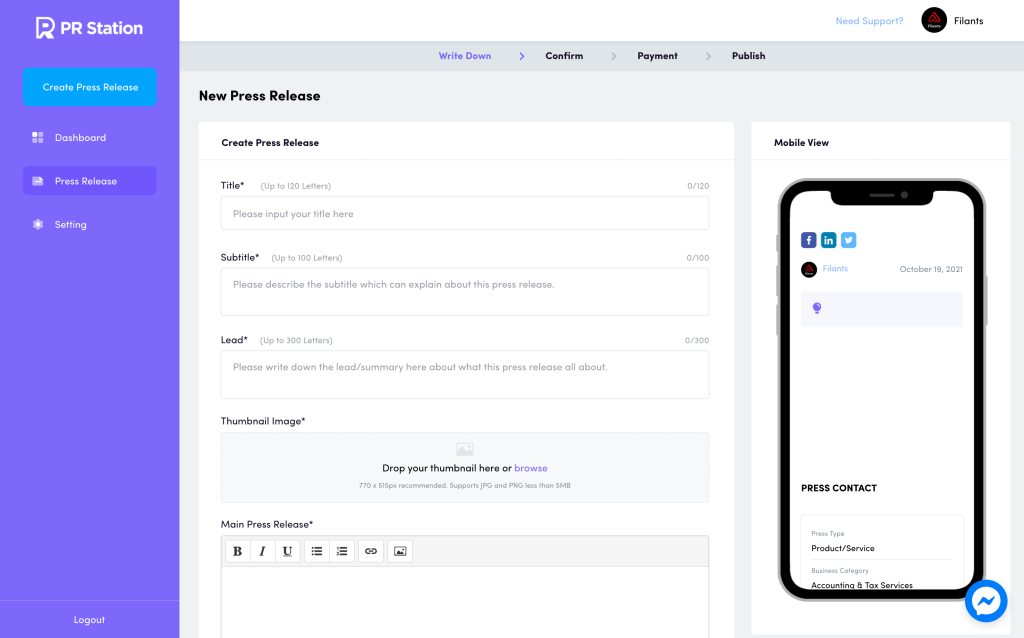 You can also see the page view and number of visitors in the dashboard.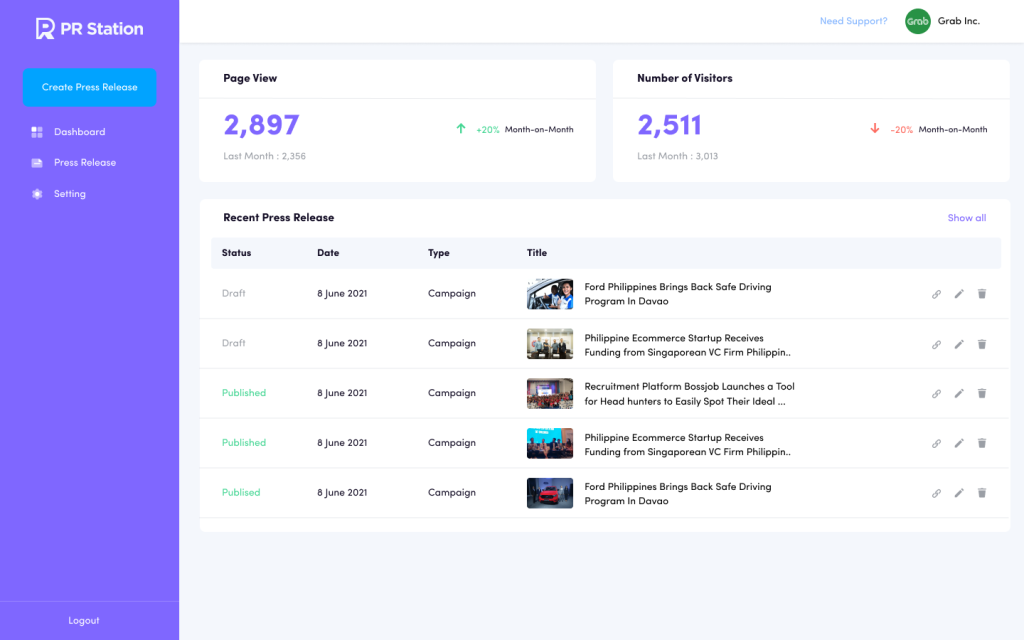 ■For Media
If you contact us through this form, we will register you to our awesome mailing list. You will receive an email when there are new press releases being published.
Through this, you won't miss the fastest and hottest press release from PR Station.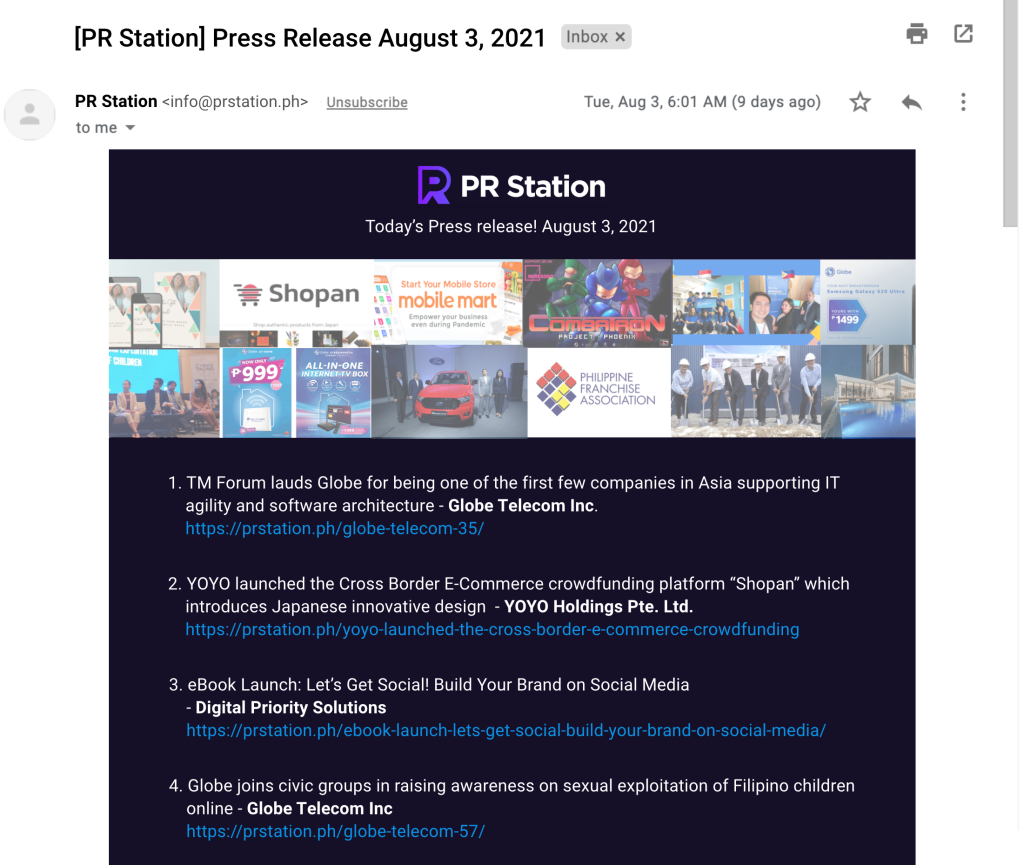 ■Why press release?
Press release is not just information.
When company/organization/individual post a press release, they have something new to announce. Creating something new is not easy, but they still do. We think that press release is the most passionate information from challenger.
And we believe those information should be heard by a lot of people if it is worth being known.
Company will post the press release with confidence and passion, and the media will spread it to the world correctly.
PR Station will connect people to the right people, making the right thing spread to the world. And make the world better for the passionate doers.
For tips on how to write a press release, please check our PR Station blog.
PRESS CONTACT
Filants Inc. dba PR Station
Website: http://filants.com/
Representative: Shun Ito
Email: prstation.ph@gmail.com
========================
プレスリリース提供元:PR Station
Press release provided by PR Station
https://prstation.ph/
========================